How Dann sets up new computer
By Dann Berg
Published or Updated on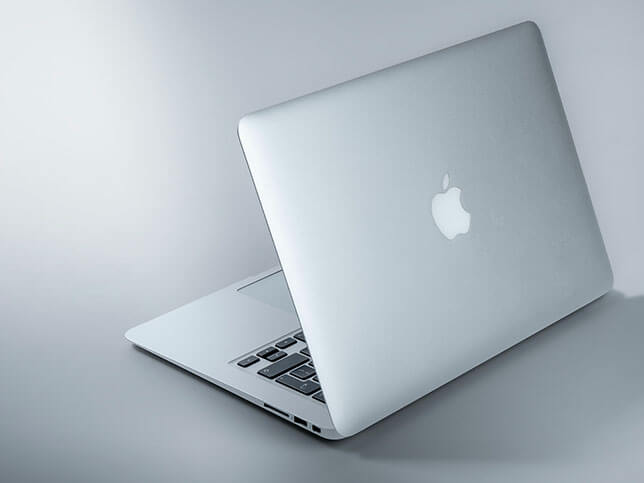 Photo from Usplash
Over the years, I've tweaked and customized my laptop to perfection. Everything is in the perfect place, and everything works exactly how I want it to work. Which means every time I get a new laptop (either through work, or otherwise), there is a ton of small adjustments that need to be made before it really feels like mine.
Several years ago, I decided to document every single action I took when setting up a new laptop, in order to have a set of instructions for the next time. Then, I got into the habit of tweaking and adjusting this document every time I made a change to my setup.
I was recently setting up my old FullStory laptop as a personal computer, and I was reminded about how absolutely wonderful it is to have a document like this.
I'm sure there's a way to automate this more (through dotfiles or some other automation template) but I enjoy doing everything by hand. Setting up a new laptop is not something I do very frequently (or I would spend more time trying to automate it), and it just feels fun for everything to start coming together piece-by-piece.
In this post, I'm documenting how I set up a new MacOS computer in 2023. I'm sharing this because 1) I thought others might find it interesting or useful and 2) it'll be fun for me to look back on this post and see what's changed/evolved.
Notes:
Tasks are grouped by category rather than written chronologically1. This means that you may need to jump around a bit, rather than just work your way through from top to bottom.
Many applications are going to require you to explicitly grant permissions. Each of these apps will make it clear during the install process, so I've omitted those details here.
Some minor details may be obfuscated for security or privacy reasons.
Some application settings are simply imported from backups. This article details the import instructions, but not the settings themselves.
Home Network Setup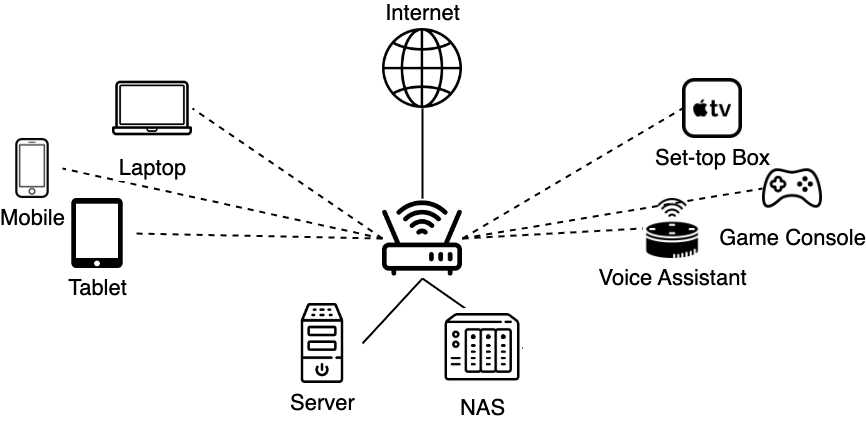 Before we begin, I wanted to touch on my home network setup. The important thing to note is that I have a server running headless Debian Linux and a Synology NAS for storage. Both these devices are backed up the the cloud.
All important files and documents are stored on the NAS (or in the cloud) and all important processes are running on the server. This means that there are no files that need to be transfered from one device to another — everything lives in central storage that can be accessed by any device on the network.
The only exception to this is a few application settings files, which are stored on the NAS and need to be imported to a new computer during setup. Those details are noted below.
Applications
There are two foundational apps that we'll install first (browser and password manager), before jumping into apps categorized by licensing and destination.
Browser - Brave
Install Brave Browser and perform the following actions:
Set up Sync to import existing extensions/bookmarks/settings/history
Enable sync for Web apps (PWAs), Bookmarks, Extensions, Settings
View extensions and Allow in Private, where applicable
Install TamperMonkey Scripts

Make ProtonMail and Google Hangouts their own applications

Visit https://proton.me and then click the three dots in the top right, go to More Tools and Create Shortcut. Name it Proton and choose Open in New Window.
Right click on the application and choose Get Info. Drag the desired icon over the small icon image in the top left of that window.

Login to Kagi search engine, install plugin, set as the default search engine for Brave.
Password Manger - 1Password
Install 1Password 8 from website (not App Store)
Authenticate with existing vault
Install Browser Plugins (Brave, Safari)

Enable In Cognito

Set up Keyboard Shortcuts

Show Quick Access: Command-Shift-.
Autofill: Command-Shift-Space
Standalone Apps
Software Licenses in 1Password
No software license
Install from App Store
MacOS
System Preferences
Finder Settings
Developer Settings
---
For example, the password manager 1Password is one of the first items you need to download, as it stores relevant information (login info, software licenses) for the rest of the process. In this document, however, 1Password is in the section Install from App Store rather than at the top of the post. It's organized this way to make it easier to pick-and-choose piece you want to take for your own process, rather than optimizing for lifting the entire process for yourself. ↩︎

Tap-to-click is vastly superior to click-to-click. Fight me. ↩︎

Here's how I like my Finder Toolbar: ↩︎