My best of 2022: a year in review
By Dann Berg
Published or Updated on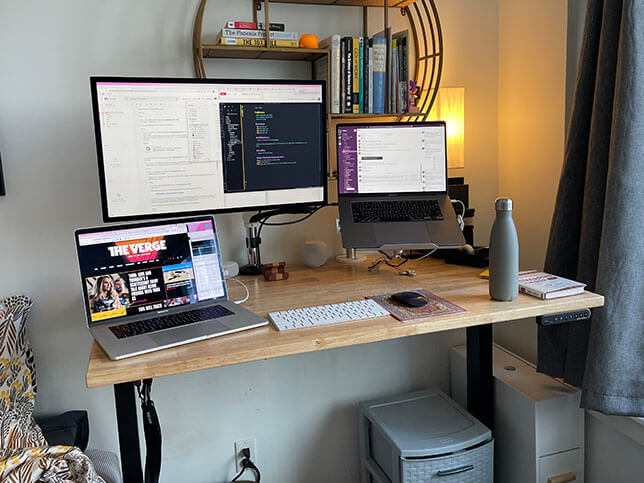 I'm feeling motivated this month. I'm back on the wagon with my Daily Driver Task Management System, and it's helping me keep my life in order (as it was designed to do). Thanks to this, I'm working on this post earlier than I have in past years. I feel ahead of the curve.
If you're new to these posts: each year I like to take a look back at a bunch of data I've collected about myself throughout the year. The format as shifted over the years (see 2012, 2013, 2015, 2016, 2018, 2020, 2021), but I've settled into a general format that I like.
Note: books are Amazon affiliate links, but movies and TV shows link directly to their respective trailers. Article links obviously go to the articles.
With all that said, let's just get into it.
Most viewed blog posts by me
This year, I finally made good on my annual resolution to write and publish more content on my blog. I'm incredibly proud of the blog posts I created, which have pushed old, stagnant content (that has been my most-viewed writing for years) off the top of the list.
Favorite books read
I'm still trying to re-build my reading habit. Working from home really put a damper on the total number of books I consume in a year. My subway commute was always dedicated reading time, and without that commute, my reading is sporadic at best.
I managed to read ~10 books in 2022. Here are my favorites:
Favorite Movies
This year, my love for movies continued to thrive, thanks in large part to my Alamo Drafthouse Season Pass. You can find the complete list of movies I watched this year on my Letterboxd profile (feel free to friend me if you're a member too!), but here are my top picks:
Honorable mentions: Mass (2021), Sundown (2021), Crimes of the Future (2022), Pleasure (2021), Aniara (2018).
Favorite TV Shows
I didn't realize that almost all my favorite shows this year were on HBO until I put together this list. Based on this, if you were to purchase one streaming service, I'd have to say that you should get HBO.
Notable Objects
Accomplishments
Plans for 2023
---
As "easy to understand" as a book on this topic might hope to be. ↩︎