My best of 2021: a year in review
By Dann Berg
Published or Updated on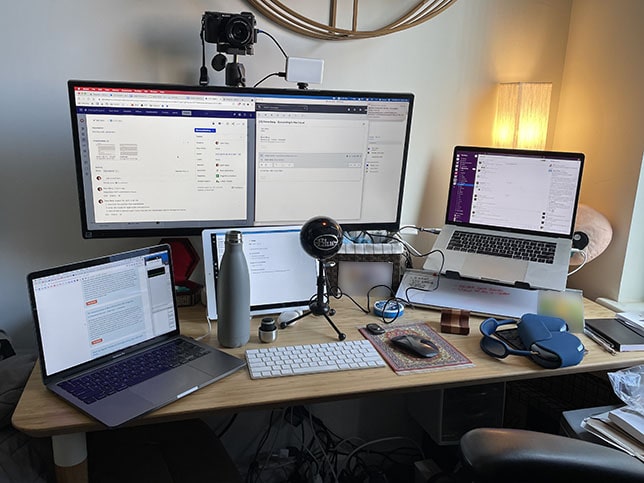 Here we go again.
Last year, when I sat down to do my regular end-of-year post, it felt so strange. We were still 2-3 months away from the first vaccines getting poked into arms, and the world still felt upside down. But I did a 2020 post anyway. It actually made me feel a bit better about my year. Plus, I have such a long history of these posts (see 2012, 2013, 2015, 2016, 2018) that it seemed a shame to skip the routine.
This year, it feels much more natural. We're not completely back to normal, but 2021 didn't feel like a total wash in the same way 2020 felt.
I've played around with the formatting/content in the past, but this year I'm just sticking to the same thing I did last year: a few stats about my content followed by my favorite things from the year.
A couple of the links are Amazon affiliates. Why not, right?
Alright, enough chit chat. Let's dig in.
Most viewed blog posts by me
I didn't publish much on this blog this year, but I pushed out a ton of writing through my newsletter. Honestly, I'm fine with that. I'm super happy with how the newsletter is going, and sharing my best content there. In 2022, it's possible that I may expand an idea from the newsletter into a blog post. Best of both worlds.
Top videos by me
I was officially demonetized by YouTube this year. I guess that's what happens when you stop uploading content, despite having nearly 1,500 subscribers. Ah well. Thanks for all the passive income while it lasted, YouTube.
Favorite books read
Man, I really suck at reading when I don't have a daily commute. Before the pandemic, nearly all my reading was on the subway. Still, I managed to get a few books in this year. Here are my favorites.
Favorite Movies
This was a big movie year for me. I watched 78 different films! You can find the full list on Letterboxd, but here are my favorites:
Honorable mentions: Benedetta (2021), The Humans (2021), Titane (2021), Promising Young Woman (2020).
Favorite TV Shows
Favorite Podcast
Your Kickstarter Sucks - Really, the only podcast I listen to regularly. It's about terrible Kickstarter projects, but it's also not about that. It's the best.
Notable Objects
Accomplishments
Plans for 2022